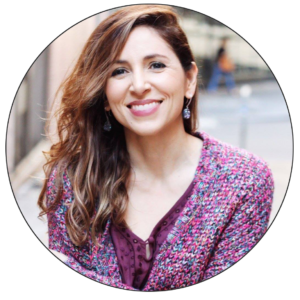 By day, I write songs and hunt for butterflies. By night, I read books and consult and train with forward-thinking experts around the world on health and advances in alternative wellness. And in my free time, I look for the best place outside the city (Hong Kong) to camp under the stars. The Wildery is the collision of my interests in natural health + wellness + lifestyle and exploring Wellbeing for Your Whole Being™.
My Experience
Integrative Oncology Patient Advocate | Coach
After years of informal study in health and wellness, I began a unique form of training in Integrative Oncology in 2015 through a one year Community Coaching Program with Integrative Oncologist Dr. Nasha Winters, ND, FABNO, L.Ac, Dipl.OM. and Optimal Terrain Consulting, which I completed in October 2016. Since that time, Dr. Winters has gone on to publish her bestselling book The Metabolic Approach to Cancer and developed Terrain 10, a program that walks clients through the most common patterns found to impact the disease/health continuum.
Integrative Oncology provides the best practices of conventional and naturopathic cancer care, uniting them into one, holistic, bio-individualized approach to optimal health. The Society for Integrative Oncology provides this definition:
Integrative Oncology is a patient-centered, evidence-informed field of cancer care that utilizes mind and body practices, natural products, and/or lifestyle modifications from different traditions alongside conventional cancer treatments. Integrative Oncology aims to optimize health, quality of life, and clinical outcomes across the cancer care continuum and to empower people to prevent cancer and become active participants before, during, and beyond cancer treatment.
Integrative Oncology is especially focused on overall "terrain" health (something Conventional Oncology often misses), and the awareness that cancer, or any disease process, is rooted in systemic imbalances that can be favorably and naturally influenced.
My passion for Integrative Oncology Patient Advocacy began several years ago when my family was unfortunately impacted by cancer on multiple fronts, and I wanted to be that "advocate" for them as they began the harrowing process of navigating cancer treatment options and the emotional toll this can take. With my own history of health imbalances (which I've successfully continued to treat naturally), my immediate response to these cancer diagnoses was to look outside the conventional box for options, ask tough questions, and fight for best-in-care in a conventional system. This included expanding our team to include expert Integrative Oncologists (NDs) who have the pulse on cutting edge and research-supported therapies that can be used with conventional treatments to potentiate them, or in lieu of conventional treatments – all dependent on a person's bio-individual needs and health status.
Note: At this time, formal or Board Certification does not exist in the (new) field of Integrative Oncology Patient Advocacy, though this is on the horizon. I will, however, be sitting for the general Patient Advocacy Certification Board Exam in Spring 2019. You can learn more about general Patient Advocacy here.
Ongoing Training
Nutritional Therapy Consultant (NTC)
I am currently enrolled in a year long program to receive certification as a Nutritional Therapy Consultant (NTC) through the Nutritional Therapy Association, which I will complete in Spring 2019.  Nutritional Therapy focuses on the body's nutritional deficiencies (as determined through personalized assessments) and uses a whole foods diet, supplementation and lifestyle changes to bring about optimal health. The concept of Nutritional Therapy works in synergy with Integrative Oncology, as the basis for any cancer treatment plan should be deeply therapeutic, bio-individualized nutrition.
National Association of Nutrition Professionals (NANP) 
I am currently a student member of the National Association of Nutrition Professionals, and will be sitting for the NANP Board Exam in Spring 2019 for Board Certification.
Gut & Nutrigenomics, The Gut Institute
To further complement my experience, I am currently working personally with Dr. Grace Liu (Pharm D) of The Gut Institute to optimize my own microbiome based on my genetics. This is an 8 month program that includes personal assessments, as well as classes in microbiome health and nutrigenomics (the study of the interplay between nutrition and our genes).
Disclaimer
I am not a doctor and the information on this site is not intended or implied to be a substitute for professional medical advice, diagnosis or treatment. All content, including text, graphics, images and information, contained on or available through The Wildery is for general information purposes only.